---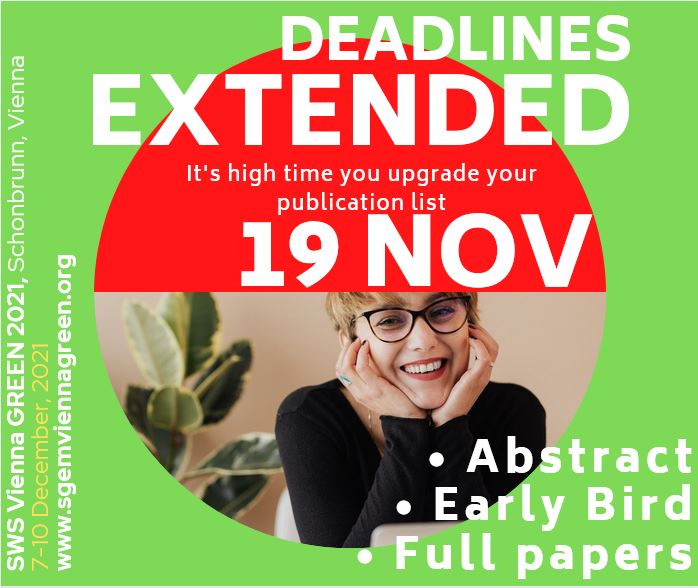 Dear SWS Friends,
We live in dynamic times. We must adapt quickly and take advantage of every opportunity.
So - we have good news for you - and you should make the most of it and grab this opportunity now!
Many universities, academies and independent scientists contacted us with the request to participate in our upcoming extended sessions in Vienna.
This is the reason, we decided to extend the deadlines for EARLY BIRD registration and ABSTRACT submission and provide as many people as possible with the opportunity to join us.
Kindly check the EXTENDED DEADLINES and ensure your place at the plenary sessions this Christmas.
---