---
Dear Colleagues and Friends,
Given the current Coronavirus situation and the high number of people infected (about 16,000 in the last 24 hours), after long consultations the Austrian Government has officially announced a nationwide full lockdown for the period of 22 November - 13 December. During this period Schönbrunn palace will be closed as well as many hotels and restaurants, all social activities will be prohibited and whole country will be practically blocked. Travel to Austria for touristic purposes will not be possible as well. Only grocery stores, drugstores, pharmacies and state administration will be opened. 
These measures were taken after more than 3 days of consultations with federal provinces, experts, politicians, leading medics, etc., and aim drastically to reducing the morbidity. Despite the fact that, here in Austria over 65-67% of the population is vaccinated, the situation is extremely difficult.
Until the last moment we hoped and were ready to optimize and reorganize halls, sessions and days so that we could keep the event on site complete safety.
Unfortunately, the event is exactly in this lockdown period: 7-10.12.2021 and to our great regret cannot be held on site, due to the imposed final measures and subsequent restrictions affecting almost all areas of life and work. We did not expect this to happen until yesterday, but regretfully it is a fact now.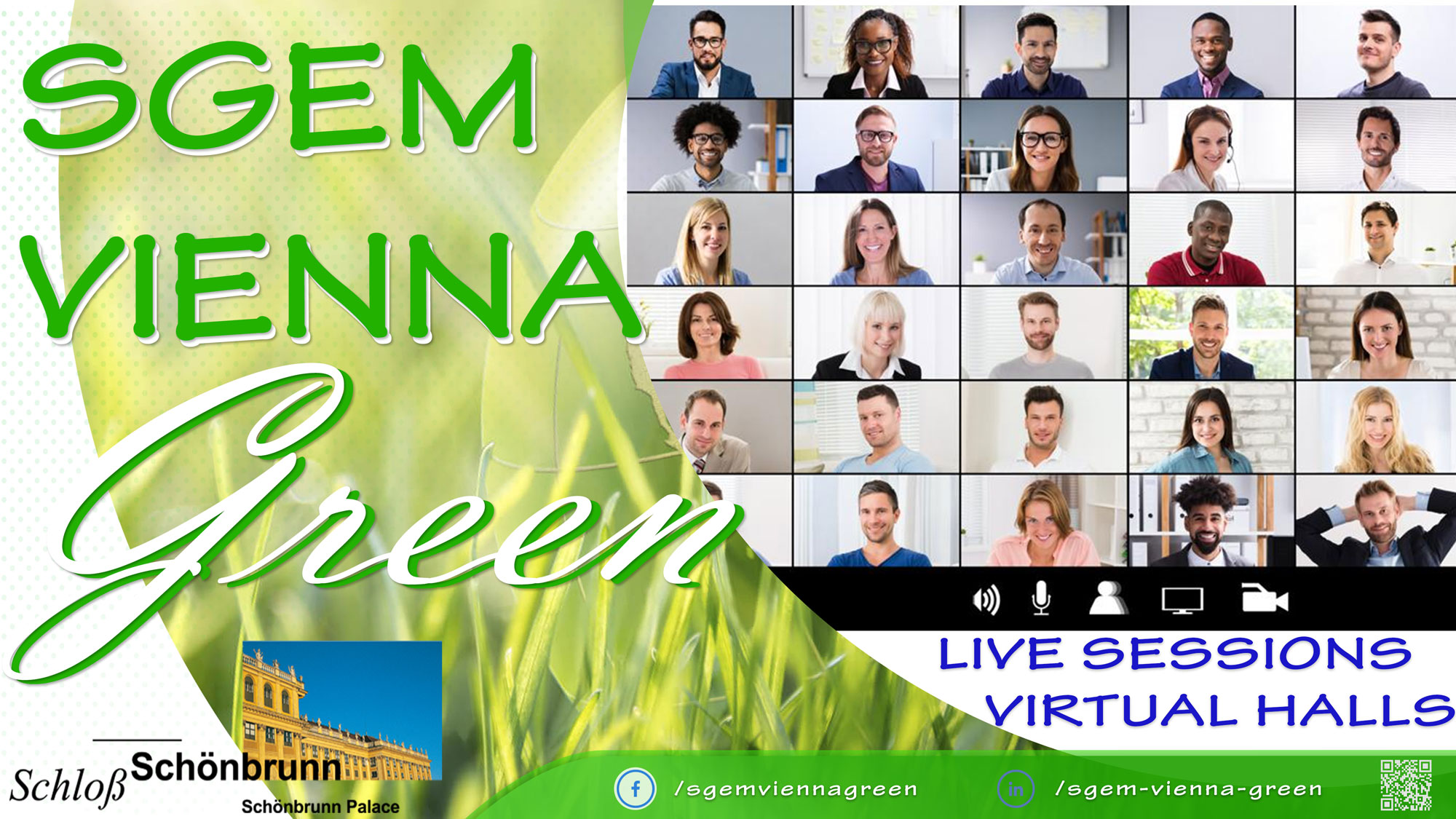 However, the event will not be postponed, but will go Entirely Online. All speakers will have the possibility to make their presentations during live ZOOM Sessions. The workshops sessions will be announced by day and time, after receiving confirmation from the respective representative. In two-days' time we shall publish the plenary programme officially on the website, and you will be able to check it in your personal EMS accounts (module "OnVenue").
The program will be enriched with extremely interesting lectures by leading scientists in the fields of Earth and Planetary Sciences as well as Modern Green Sciences and do hope to be interested and knowledgeable for all of you. There will be no changes regarding the publishing process of the conference Proceedings, as well as in sending them for evaluation and indexation of the articles to all the most important databases.
Moreover, we are keeping the Early Bird fees as well extend all the deadlines for paper submissions till 30 of November, 2021!
We are at your disposal for any additional questions or need of assistance, we will answer you and help as soon as possible.
Looking forward to your upcoming presentations even from a distance!
Sincerely yours,
SGEM Vienna GREEN Programme Committee
---