Closing and Awarding Ceremony
Awarding Ceremony

Normally, this event is on the second or on the third Conference day, according the number of articles. The exact date/hour will be clear 3 weeks before the event.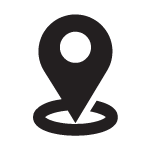 Location: LANDTAGSSAAL - Palais Niederösterreich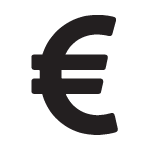 Price: Complimentary free access for each SGEM participant!
---
Every year, during an Official Award Ceremony, all speakers (Lecturer, PhD Student and Workshops Speakers) receive a Certificate of Attendance given personally by one of the Scientific Chairmen of the conference.
During the conference sessions the audience is encouraged to give its vote to the best presentations by filling a respective nomination form. At the same time, session chairmen have the hard task to evaluate each presentation - they should fill in another evaluation form and forward it to the Scientific Chairmen. As a result, authors of the highly evaluated and most nominated presentations are being awarded with an AWARD CERTIFICATE and a SPECIAL CRYSTAL PLAQUE. It will be very good if you are between the next winners…
---
All SGEM Vienna Green social program events will be organized in the period of the Conference – 3 or 4 days, according the number of lecturers. The exact date/hour shell be clear 3 weeks before the event. It is possible to have limited number of social program events, according the number of participants, period/season, working time of museums, needed minimum number for every event etc. But, be sure, that the Organizing Committee do their best to have every time amazing social program.
The SGEM Conference Venue - Palais Niederösterreich can be easily reached by public transport from the airport, from the large Viennese train stations as well as within the city:
The station "Herrengasse" of the underground line 3 and the bus lines 1A and 2A are in the immediate vicinity.
The public parking garages "Freyung" and "Am Hof" are also nearby.
Find Us on the Maps
---