LIVE PERFORMANCES

SWS Vienna ART Conferences are more than just listening to the newest insights the social sciences.
This is the place "Where Science Meets Art" literally.
We have the pleasure to give the floor to artists, performers and designers all over the world to show their talent. This special gift aims to make everyone's experience not only scientifically, but even culturally and emotionally enriching.
Enjoy the live art sessions for this issue of SWS Vienna ART 2022!
---
Programme: 06 December, 2022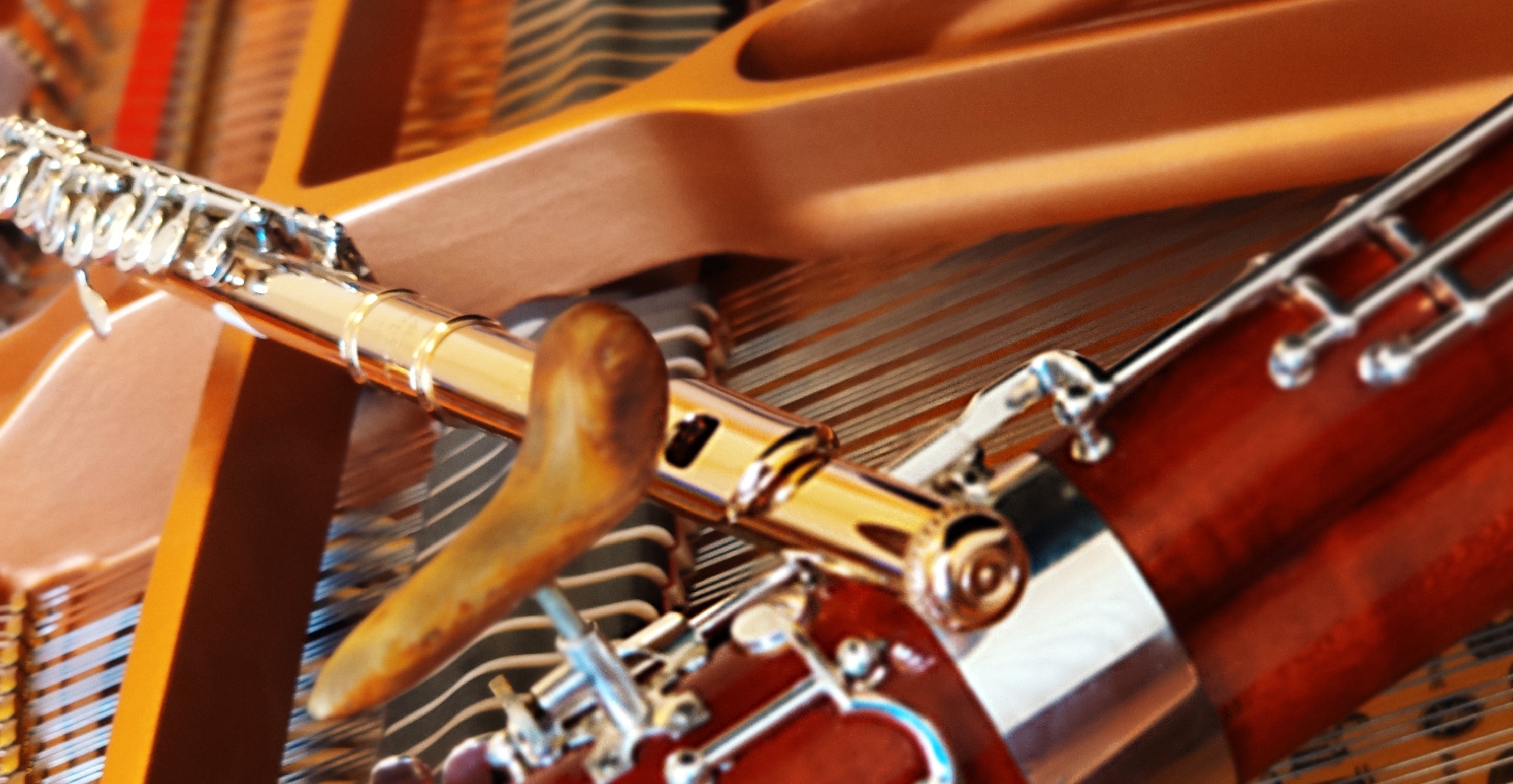 Trio "3xf"
Philippe Gaubert
– Trois Aquarelles pour piano, flute et violoncelle (in our performance cello will be replaced by bassoon)
Ferdinand David
– Concertino op. 12 für fagott und orchester
Eldin Burton
– Sonatina for flute and piano
Performers:
Aldona Ślusarz - flute
Graduated from the Karol Szymanowski Academy of Music in Katowice in 2000 (the class of Dr Ryszard Sojka). In 2006 she completed her post-graduate studies at the Academy of Music in La Chaux-de-Fonds (Switzerland) in the flute class of Prof. Michel Bellavance. She has participated in numerous master classes conducted by master professors such as: Bernard Goldberg, Philippa Davies, William Bennett, Marina Piccinini, Rien de Reede, Peter Lloyd, Aurèle Nicolet, Emmanuel Pahud, Jean-Louis Beaumadier. She has performed in recitals in Germany, France, Great Britain, Switzerland, Czech Republic, Slovakia, Italy as well as in many towns in Poland. She is a laureate of the competitions in Great Britain, Germany, Belgium, France, Switzerland. She has recorded CD albums including music for flute and piano. In recognition of her achievements in the field music she has been awarded scholarships from: the Minister of Culture and Art, the Hugo Kołłątaj Foundation, and the Government of Switzerland. Since 2000 she has been teaching flute playing at the Chair of Instrumental Performance, Faculty of Arts and Educational Science, University of Silesia in Katowice. In 2005 she earned the degree of Doctor of Musical Arts in Instrumental Performance, specialization: Flute Playing. In 2014 the Council of the Instrumental Faculty at the Karol Lipiński Academy of Music in Wrocław gave her the post-doctoral degree of Musical Arts in Instrumental Performance.
Anna Czaicka-Jaklewicz – piano
Born on 8th June 1982 in Kraków. She is a graduate of the Karol Szymanowski Academy of Music in Katowice, Prof Wojciech Świtała's piano class and Prof Regina Michalak's chamber music class. She works currently as a teacher at the Academy of Music in Katowice. She developed her pianistic skills with great masters like: Lee Kum-Sing (Vancouver), Alexei Orlovetsky, Wiktor Mierżanow (Moscow), Grzegorz Kurzyński (Wrocław), Aleksiej Maksymow (Donieck), Anthony Spiri (Cologne), Tomasz Herbut (Bern), Kevin Kenner (London). She collaborated with many distinguished artists as Radovan Vlatković and Jennifer Montone. During her education, she participated in many national and international competitions and festivals in Poland and Europe. She gave many concerts in Poland and Europe: Chopin House in Duszniki Zdrój, Karol Szymanowski House "Atma", Silesian Philharmonic, Wroclaw Philharmonic, Opole Philharmonic, Lublin Philharmonic, Canterbury (England), Heilbronn (Germany), Kaunas (Lithuania ), Koszyce (Slovakia) e.t.c. She has recorded three chamber and solo-chamber music albums for the DUX label: Clarinet Works, English Clarinet Sonatas, Michał Spisak – Piano solo and chamber music.
Marcin Szreter – bassoon
Began learning to play the bassoon in 1992 at the State Music School I and II degree in Bytom under the direction of Tadeusz Łukosz. In the years 1997-2002 he studied in the bassoon class of Prof. Zbigniew Płużek at the Fryderyk Chopin University of Music in Warsaw. Currently, he leads the bassoon class at the State Music School I and II degree in Jastrzębie - Zdrój
---
"The New Experimental Ergonomic Violin Model Santa Cecilia"
by DUO Massimo de Bonfils – Luca Minervino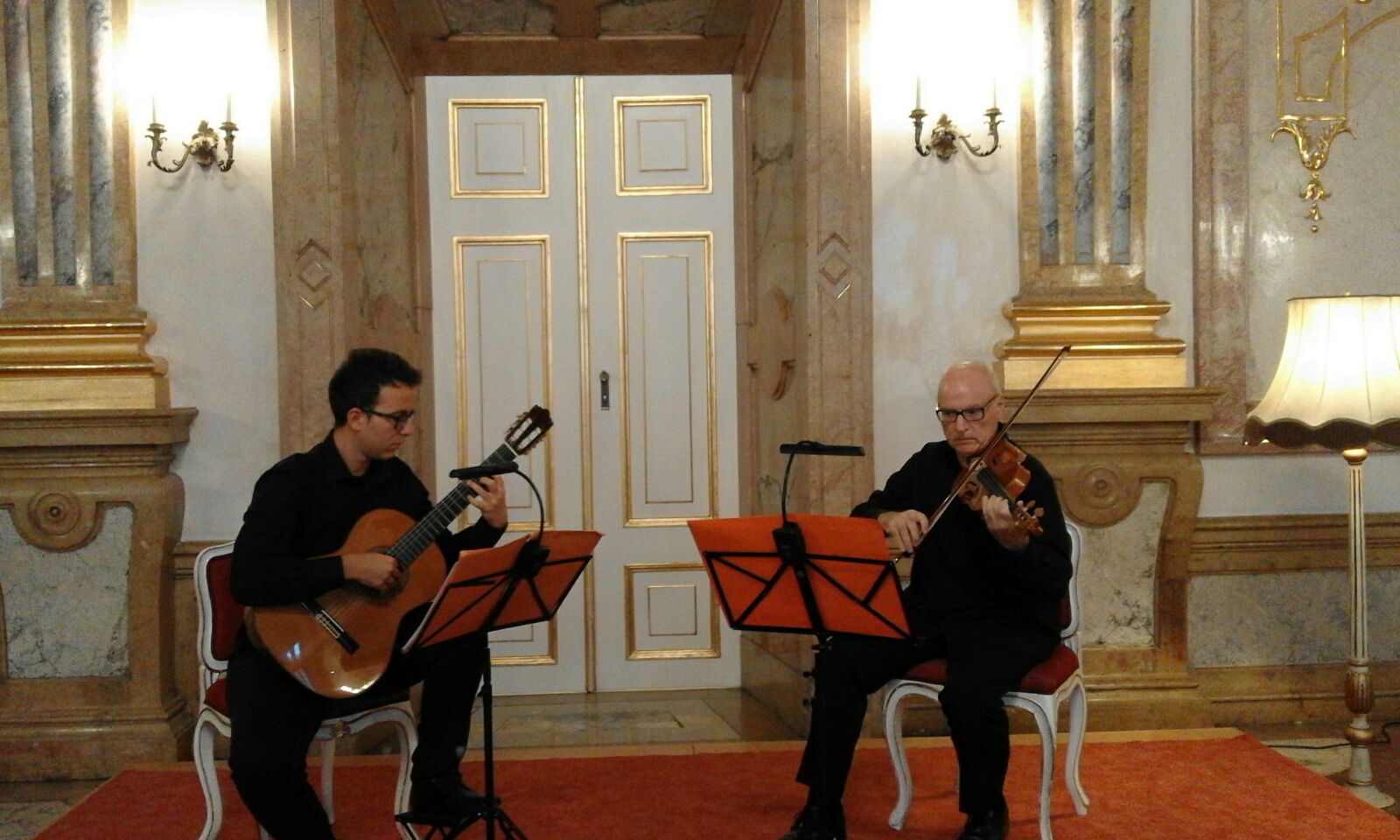 Programme

: 06 December, 2022
DUO Massimo de Bonfils – Luca Minervino
Massimo de Bonfils (Lutherie and Violin Teacher at the St. Cecilia Conservatory of Rome) 
  Luca Minervino (Guitar Teacher at State Music School of Gallarate).
The DUO performed also in Italy (Cremona, Florence, Rome, Milan), Germany (Frankfurt, Regensburg, Muenchen), Russia (St. Petersburg), Spain (Valencia), Japan (Tokyo), China (Hong Kong), USA (New York), Paris (France) and Austria (at the Mirabell Schloss in Salzburg and at the opening concert of the 21.Internationaler Johannes-Brahms-Wettbewerb, Pörtschach).
---